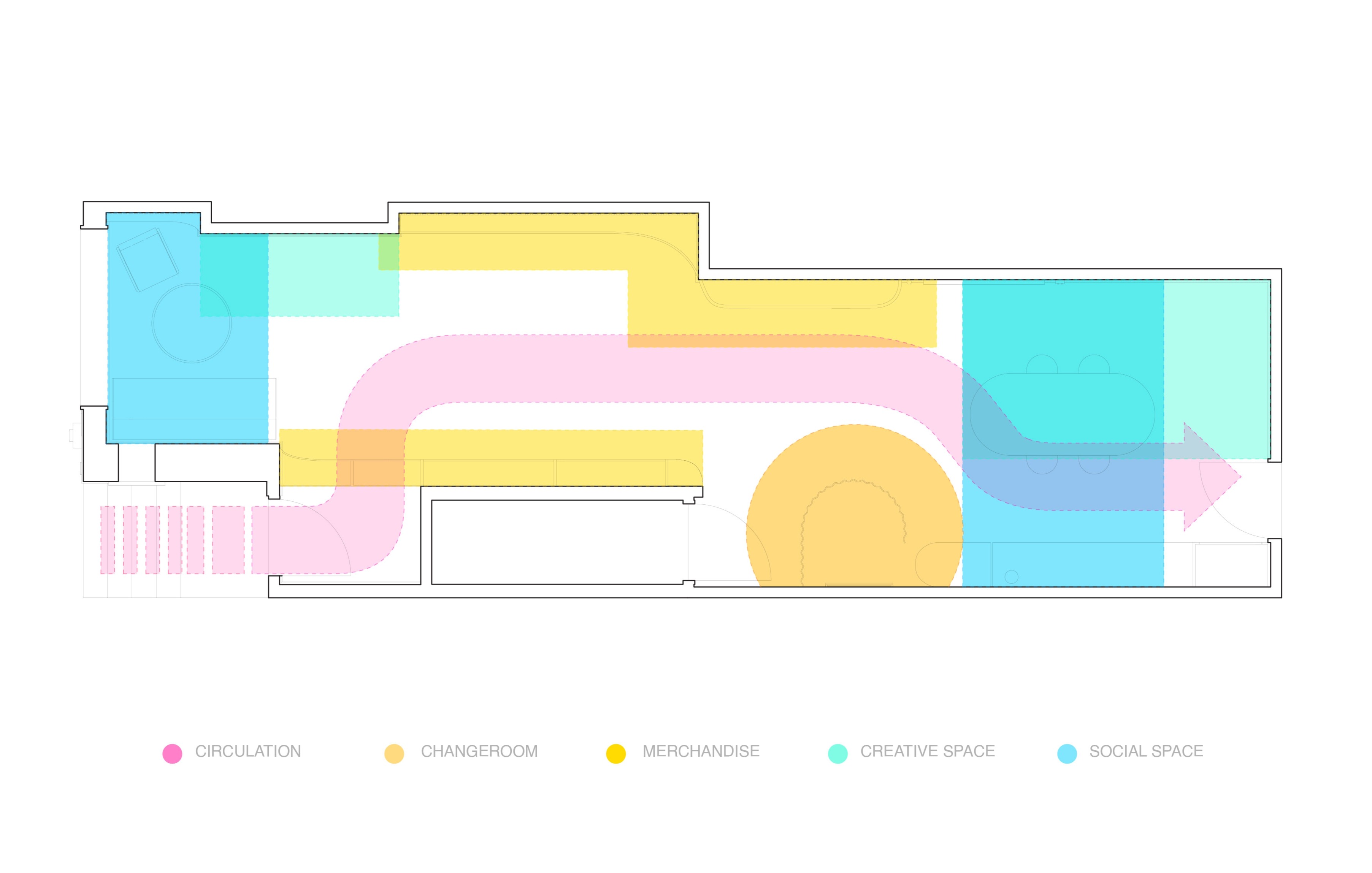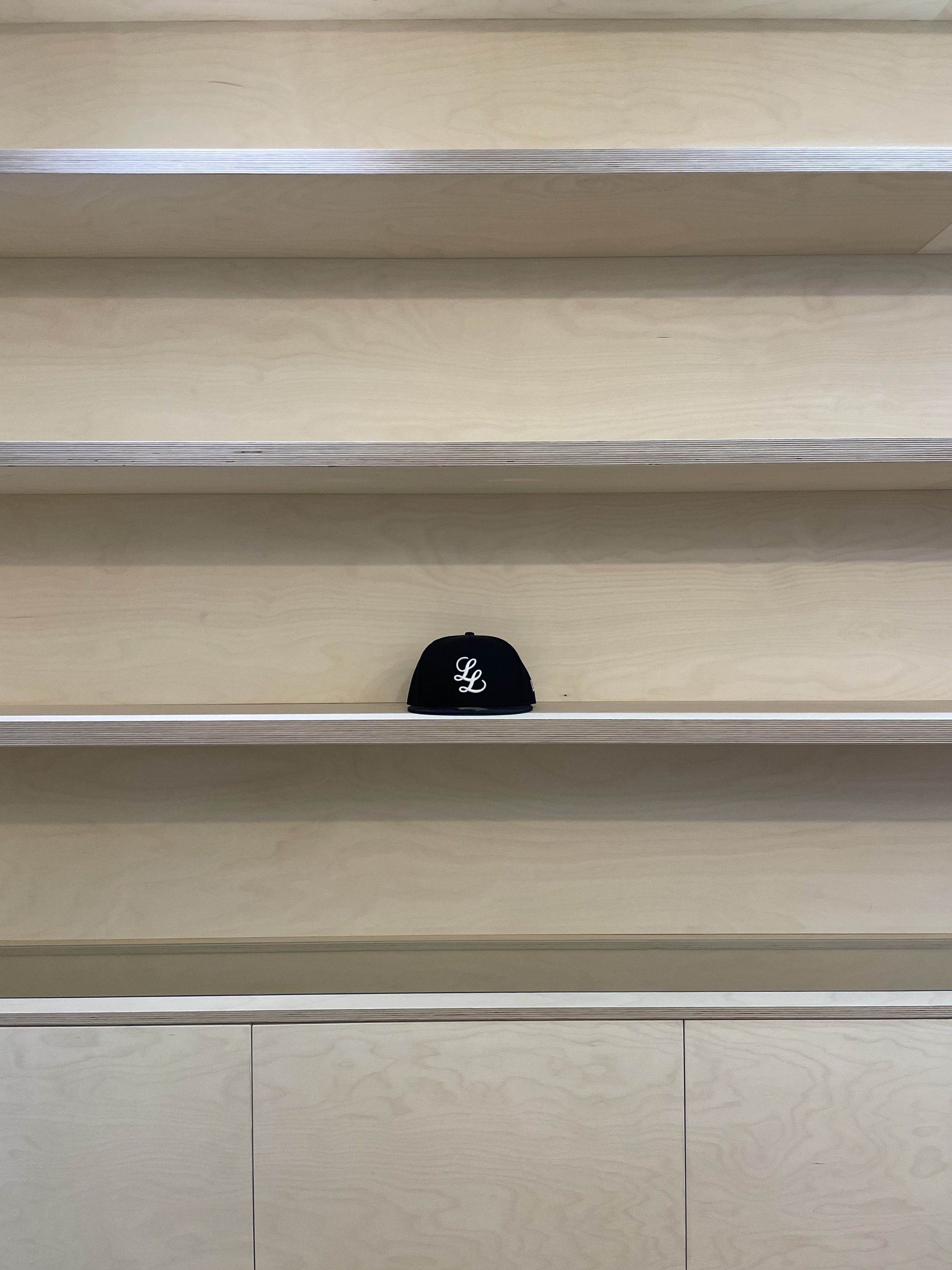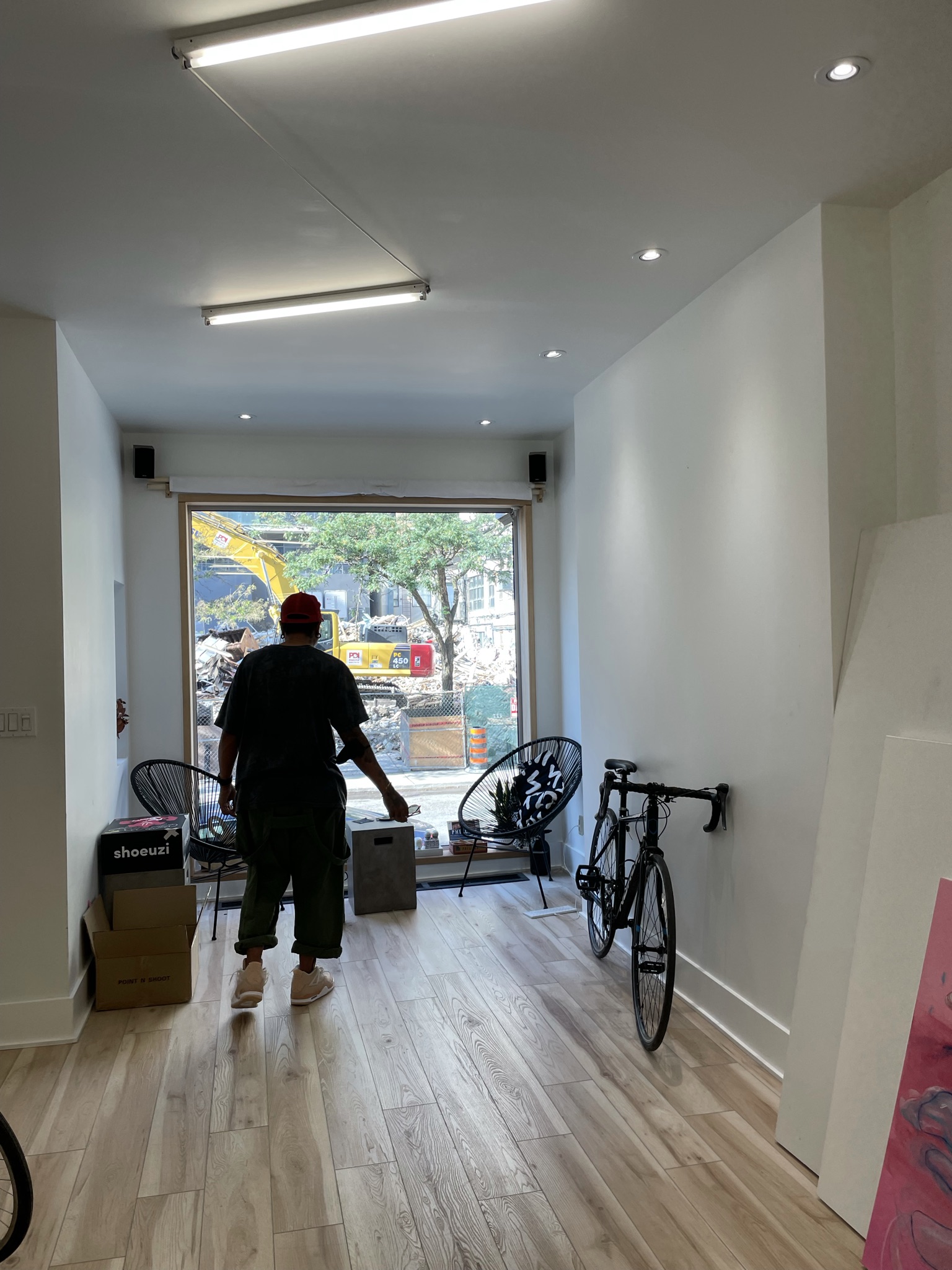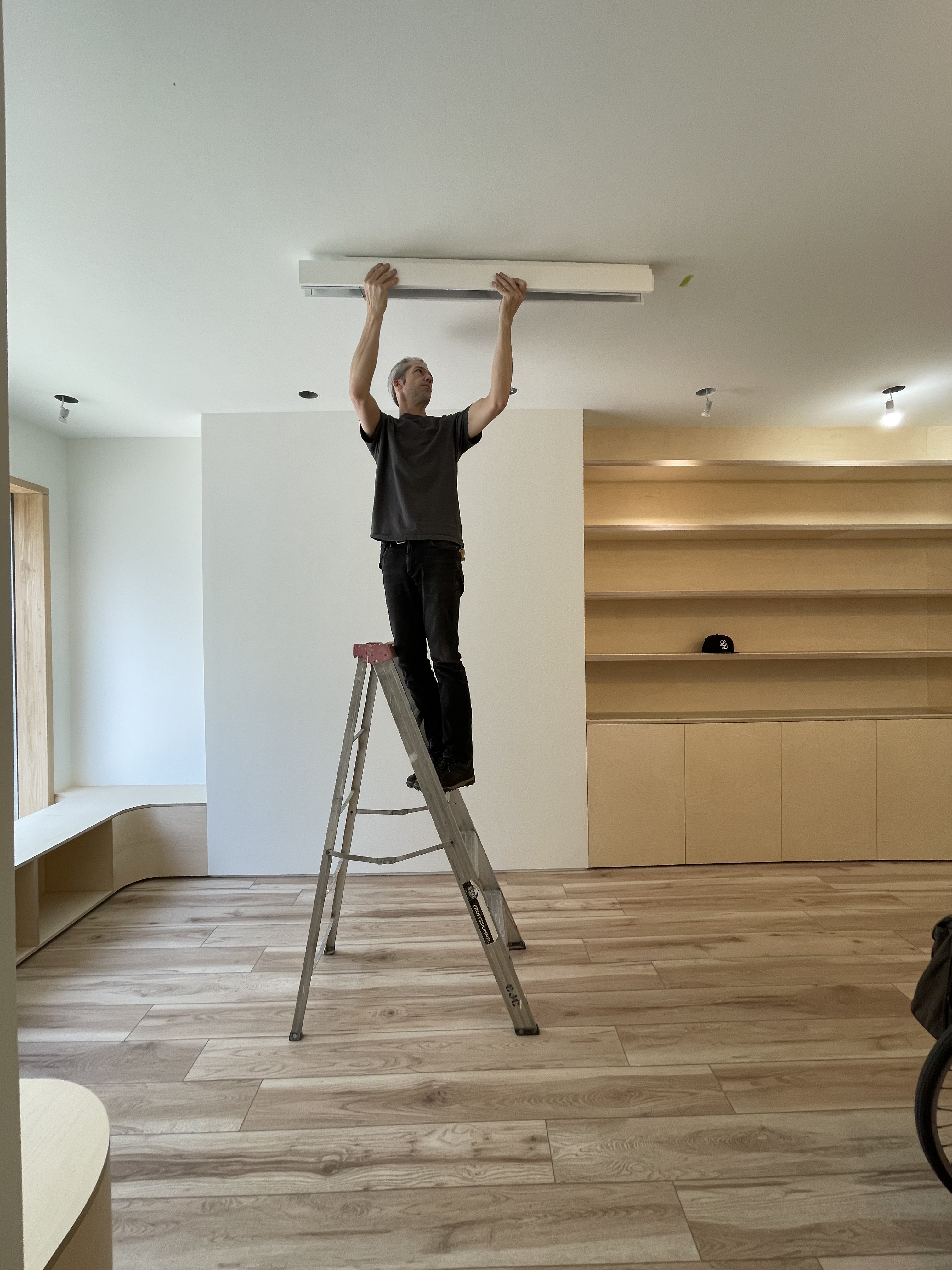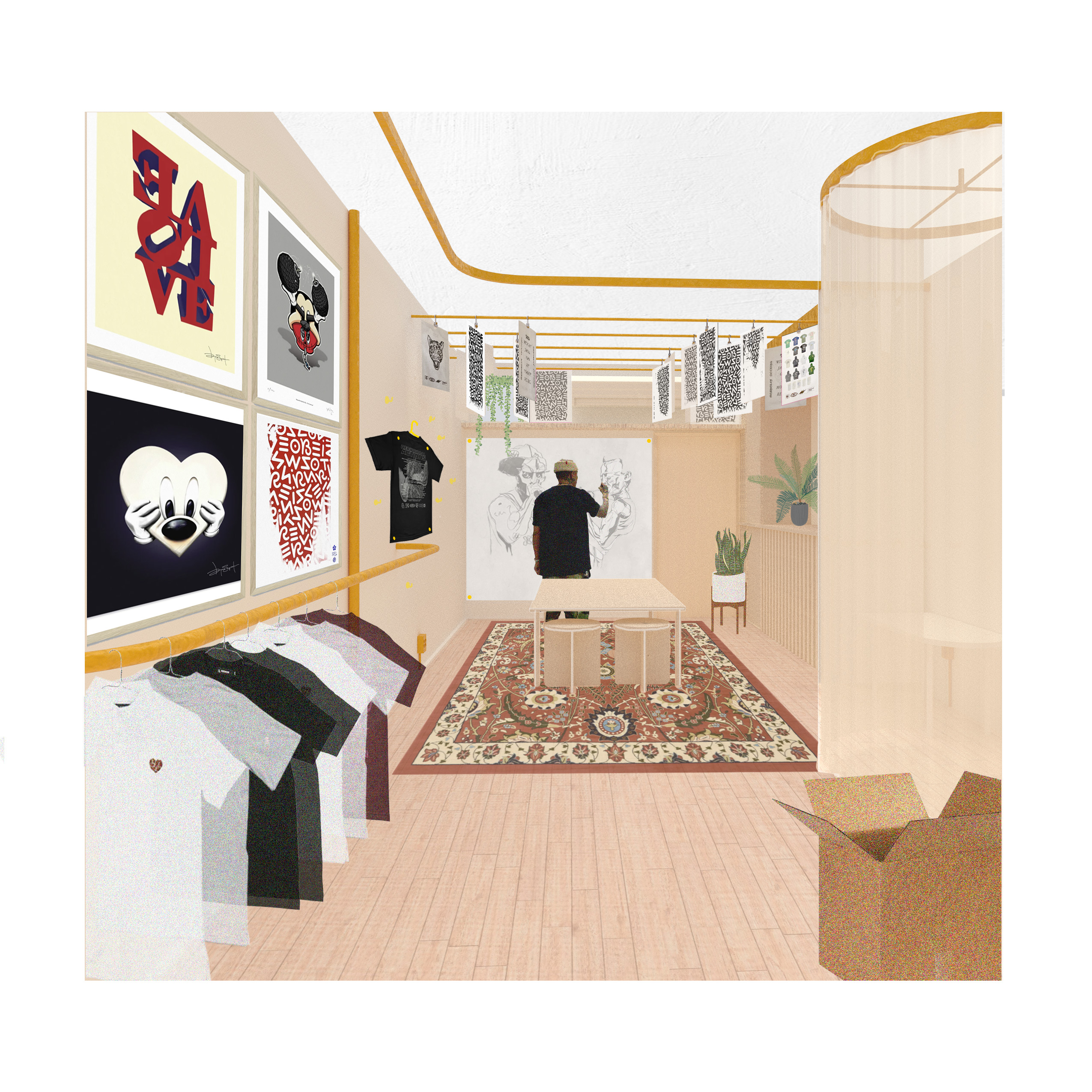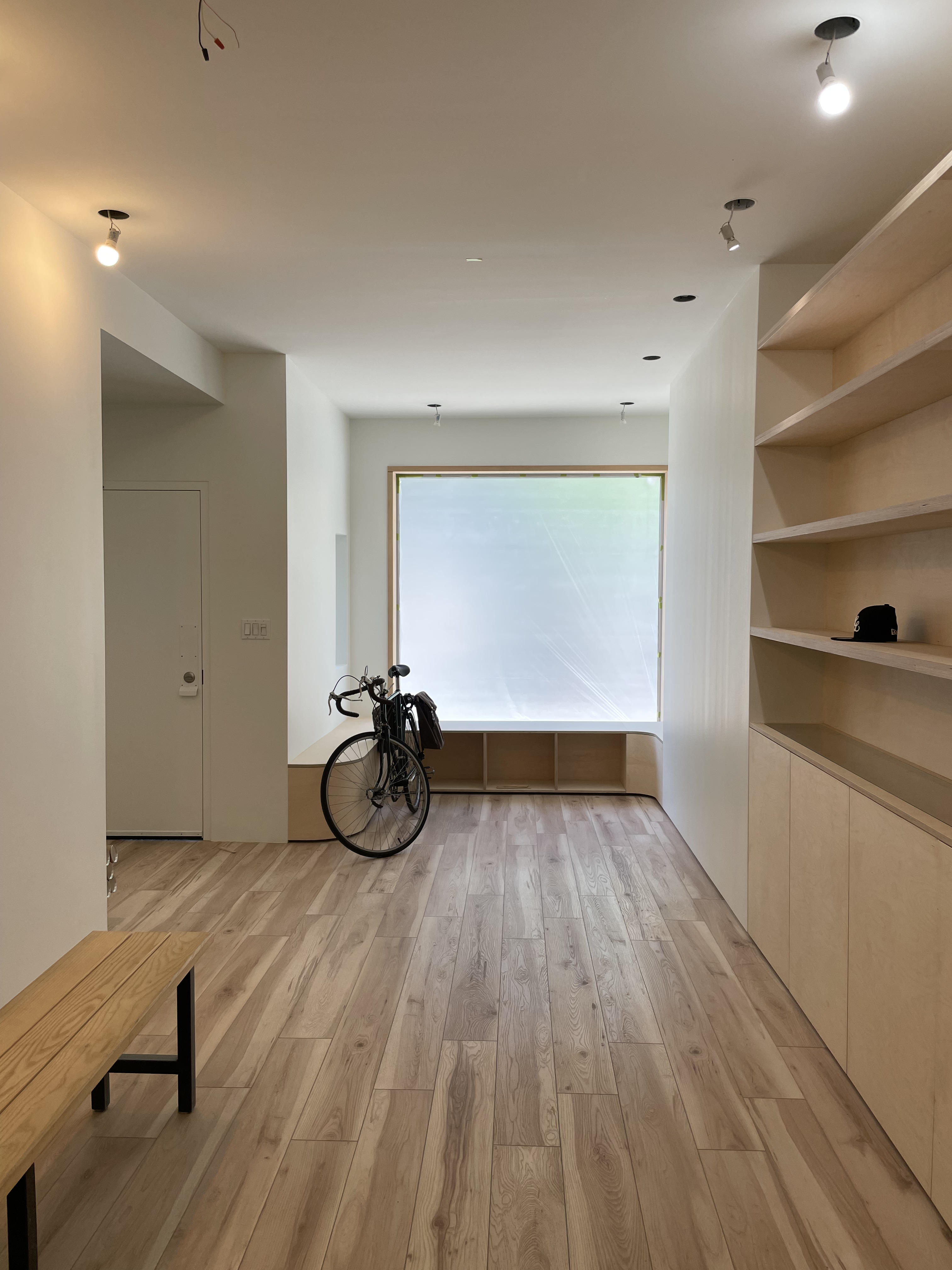 Legends League c/o Bryan Espiritu (2022)
Toronto, Canada


Team: Reza Nik, Yoon Chai
Built by: GoodSh.t Studio & Chris


"a space for all my modes"

A combined studio, retail, and a hangout spot for a creative multi-disciplinary artist-designer Bryan Espiritu. This small space was designed with flexibility in mind. It consists of some built-in storage, shelving and seating that fill the gaps in the small niches in this otherwise rectangular block. The rest of the pieces are mobile (register, desk, rack) to allow the freedome to clear up the space when needed for various programmatic needs.