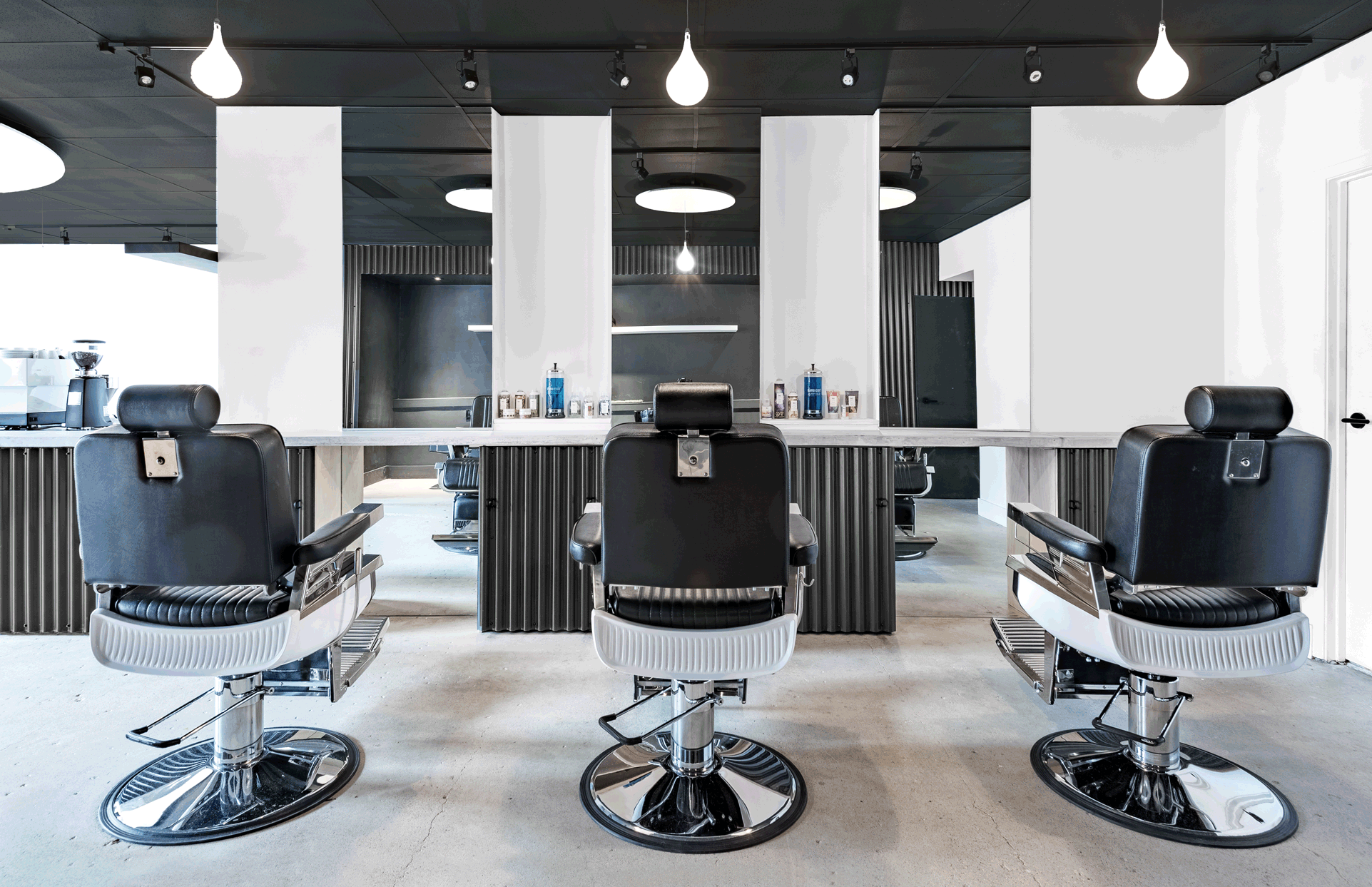 JUICE (2018)
Barbershop / Cafe / Cocktail Bar
426 Ossington Avenue, Toronto, Canada

with Studio AC

Role: Concept development to Construction Admin, Interior & Exterior Mural execution

Contractor: Canfield & Co.
Photography: Andrew Snow
Publications: dezeen
Juice was about a balancing act between the various programmatic elements: a barbershop, a café, a cocktail bar and a multi-functional gathering space. The theatrics of transforming the space from one program to the other is celebrated through concealing various loose components when not in use. This helps maximize the functionality and flexibility of this small 800 sq. ft. storefront in Toronto's west end, while maintaining a raw contemporary aesthetic.

The curved corrugated metal and concrete bar, being the most iconic form, extends to the limits of the space serving as the ledge for the barber stations and the mobile carts which tuck away seamlessly into the base. The barber chairs can also be easily stored "backstage" in the blacked out washing station niche. Flexibility is also achieved by the use of modular plywood benches which can be moved around and organized for various functions.

We also integrated and executed the murals within the space, and the adjacent courtyard. Juice was an experiment in creating a memorable and new type of commercial space with limited resources.