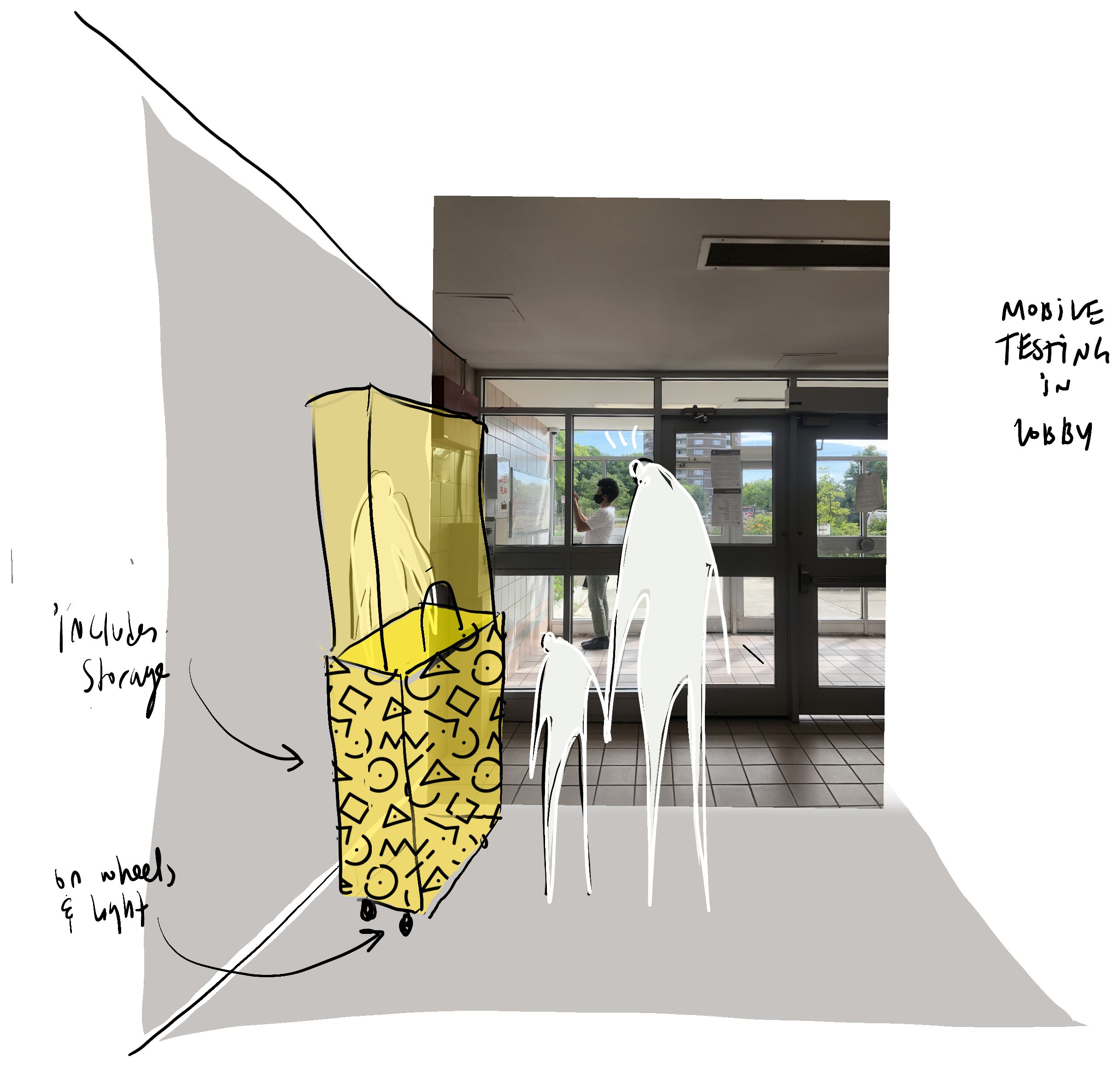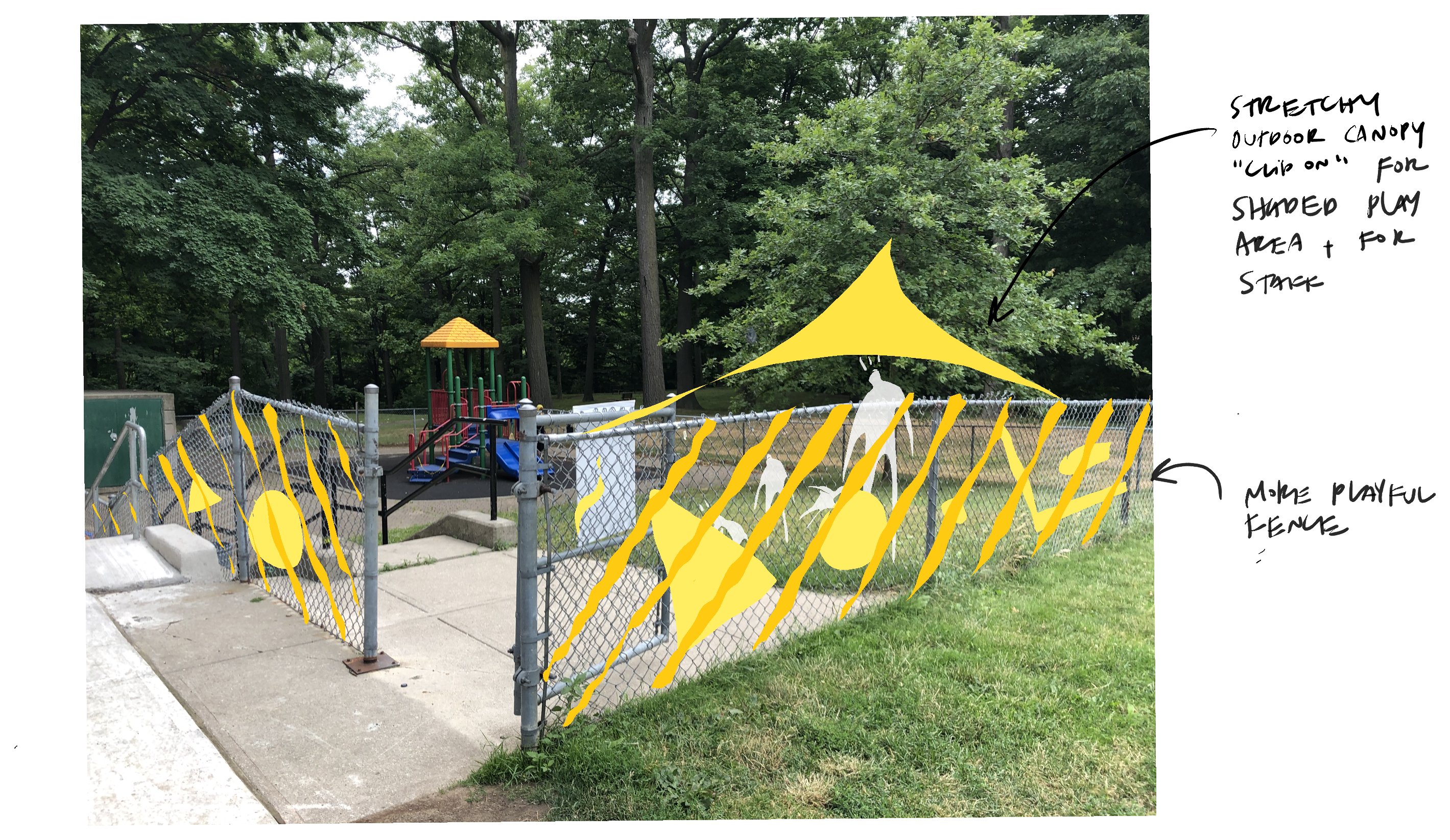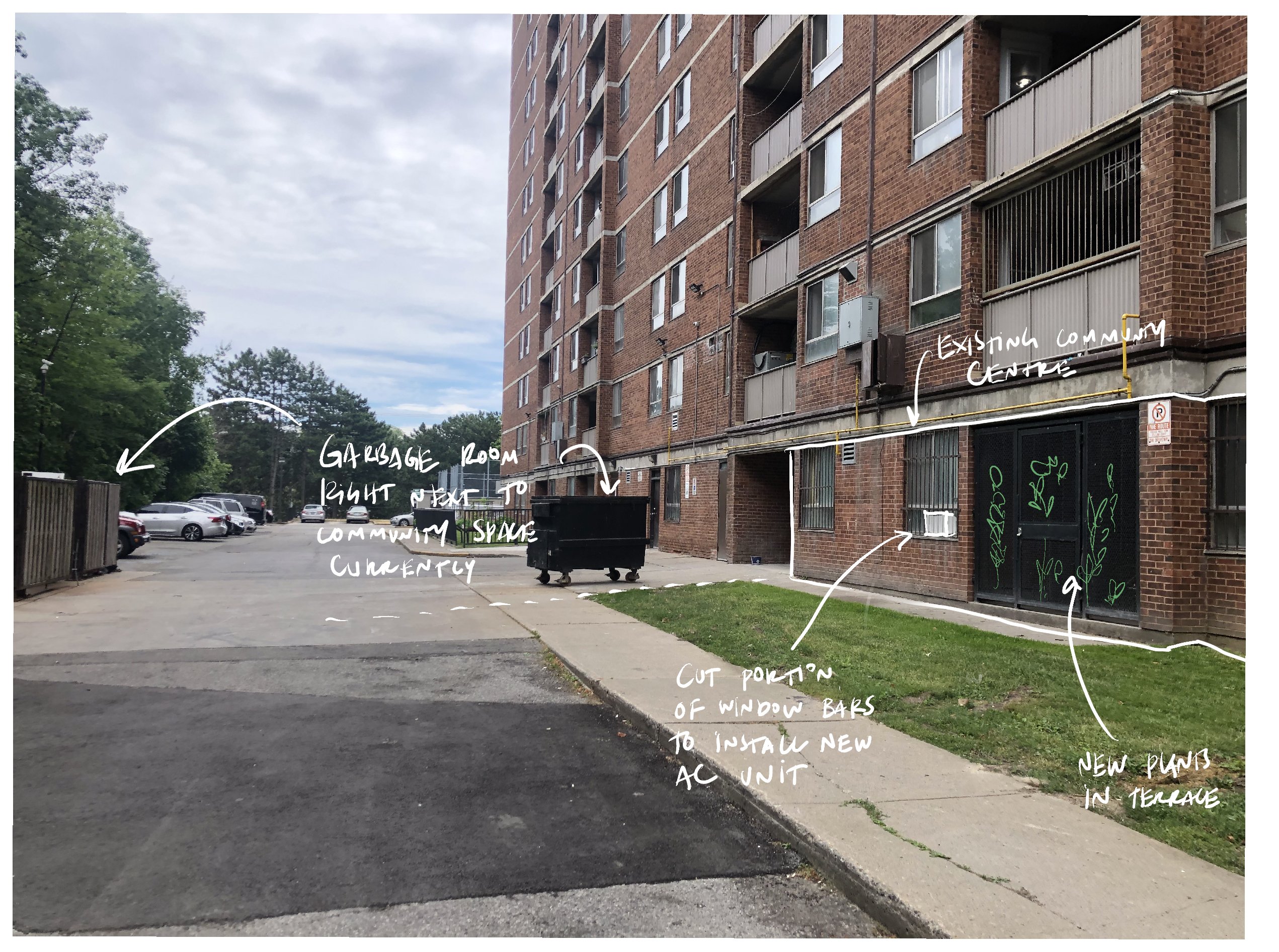 Public Housing COVID-19 Heat Relief (2020)

Project Lead: Jay Pitter
Collaborators: SOCA, Perkins+WillTeam: Edwin Agyei, Sam Shahsavani, Reza Nik
In response to COVID-19 in select public housing projects, a team led by citybuilder and urbanist Jay Pitter, we were tasked with auditing heat related issues which could be resolved through quick cost-efficient interventions or "design hacks".

Two sites were selected for interventions in the summer of 2020, one a community daycare, and the other a community kitchen.

One space was physically transformed in the summer of 2020. SHEEEP's role was to help in conceptualizing what can be done, as well as leading the design & build portion of the project intervention.