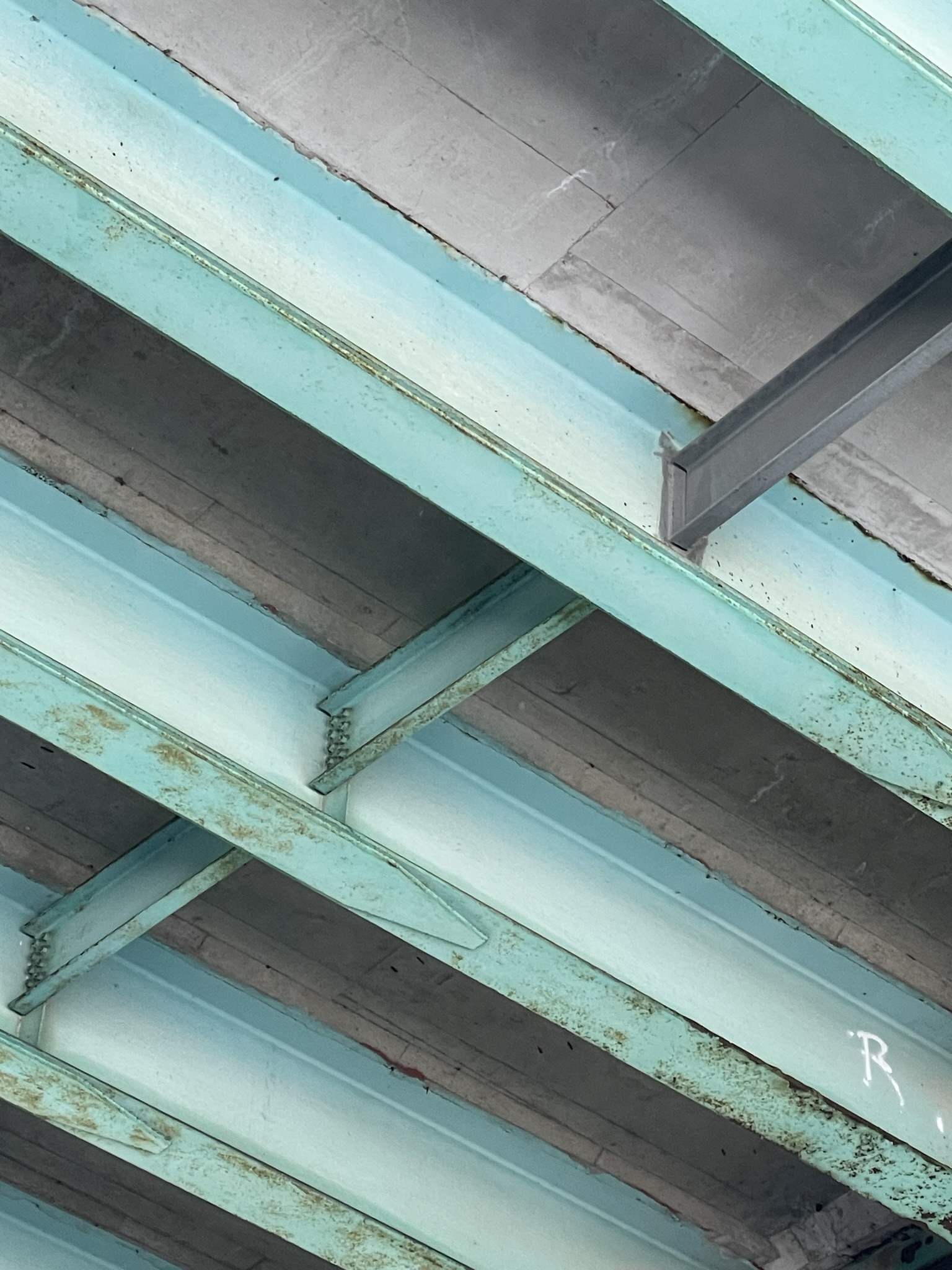 Bentway Staging Grounds is a site of active, environmental learning that continues The Bentway's creative work along the Gardiner Expressway. Opening September 2023, visitors are invited into a living laboratory for urban ecology, with experimental gardens that use rainwater run-off from the highway above to support the growth of flowering plant species.

Bentway Staging Grounds is a temporary installation that unlocks an expanded public realm and programming opportunity for the CityPlace / Fort York neighbourhood. Transforming a vacant space below the Gardiner Expressway into a living laboratory, the project responds to the dynamic conditions of the site and educates visitors about urban ecology and stormwater management.

Designed by Agency—Agency (New York City) and SHEEEP (Toronto), with engineering by Buro Happold, graphic design by Neil Donnelly Studio, and horticultural consulting by Brother Nature, Bentway Staging Grounds collects and leverages runoff water from the highway above to irrigate oversized planters in the space below. These planters support the growth of diverse, flowering native plant species such as Milkweed, Agastache and Yarrow, while passive water filtration and retention helps to reduce the risk of local flooding.

Located at the intersection of Dan Leckie Way and Lake Shore Boulevard, the design for Bentway Staging Grounds introduces a network of ramps and elevated walkways that allow visitors to travel deep into the space as an extension of Canoe Landing Park to the north. These new pathways continue The Bentway's ongoing efforts to transform the Expressway into a better connector for pedestrians and cyclists, celebrating their procession to surrounding waterfront parks and trail systems. Bentway Staging Grounds is a new type of public infrastructure that blends art and education, public space and experimentation, repositioning the Gardiner as a site of environmental regeneration.